Halal Restaurant Certification
| Update:2012/8/20 |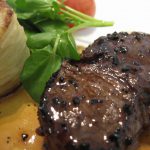 We would like to take this opportunity to bring to your attention the growing demand for halal food and halal certifying restaurants, and introduce the halal certification and promote its benefits.
Our association receives an increasing number of requests from overseas travellers, including businessmen from Muslim countries visiting Japan, as well as Muslims living in Japan, asking for list of certified halal restaurants and food. Halal food is becoming indispensable in Japan; therefore, as a halal certifying body, in order to accurately reply to these requests, we would like to introduce halal certification and its benefits to food related businesses and encourage you to consider applying for it.
Should you require further information please do not hesitate to contact us at: info@jhalal.com and we invite you visit our website: www.jhalal.com and consider joining our association and take advantage of the membership benefits.